Investment projects with scope: Connect East Neuk
This heading has a budget of

£20,000
2019-08-30 • admin • Connect East Neuk
Parent Space will provide parents with some childcare in order to allow them to socialise.  They have applied for £5,000.
Please see application for further details.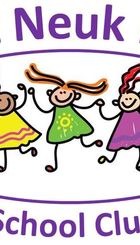 2019-08-30 • admin • Connect East Neuk
East Neuk Kids is applying for £1,200 towards its much needed childcare service.
This local charity provides a safe and fun place where children can play, create, develop and learn, whilst enabling their parents and carers to take up opportunities to work or study.
Please see the attached document for full details.
2019-08-30 • admin • Connect East Neuk
Wee Crailers is a recently formed parent and child craft and lunch club for pre-school children.  They have applied for £2,240.
Please see application for further details.
2019-08-30 • admin • Connect East Neuk
The idea of Our Space is to provide a safe space for people with Addiction or Mental Health issues to support each other.  They have applied for £5000.
Please see application for further details.
2019-09-03 • Jane Norton • Communities and Neighbourhoods • Connect East Neuk
The Little Welly Club's aim is to provide a welcoming, supportive and creative environment for children age 0-5.
They have applied for £1,300.
Please see application for further details.
2019-08-30 • admin • Connect East Neuk
Repairs to the church roof.  They have applied for £4,500.
2019-08-30 • admin • Connect East Neuk
The East Neuk Mens Shed offers opportunities for men to meet and undertake creative, physical & purposeful recreational activities of their choice.  They have applied for £1,000.
Please see application for further details.
2019-09-04 • admin • Connect East Neuk
Pittenweem Tennis Club was established in 1922 and without urgent action we will not survive to reach our centenary .
Each week we have over 50 children and adults using the courts but our exisitng tennis hut is no longer fit for purpose. It was bought by club resources 32 years ago but has no drinking water or toilet facilities. In addition the wooden stucture is damp and rotting and will not see us through another 18 months. We have spent monies in the last few years keeping the hut water tight but we can do no more. 
We have costed various options to ensure the club can function and have agreed on a budget option of purchasing a second hand shipping container  ( £ 4,500 being the cost of this from various suppliers including deliverty to site) which we will fit out using local trades so a real community project. We need to do ground works to ensure we have water and can have toilets and landscape to allow for disabled access which we don't currently offer. Costings for a portacabin structure were over £70,000 and a purpose build sports hut was almost £100,000 so this is the only affordable option we can consider. 
Our overall buget for the total works are £30,000 ( covers container purchase, internal and external fir out, ground works, utilit connections, landscaping and replacement entrance for disabled access plus planinng fees and parts and labour )  but we are seeking £4,500 for the purchase of a shipping container which forms the basis of our project and will ensure the club can survive. Other major costs assocaited are the ground works and utilities connection but these cannot be completed until we have a replacement hut option. 
We are actively fundraising and working with other local business to raise  additional funds to ensure this vital asset to the community is not lost.
The resulting building will be made available to the local community to hold meetings or use for other clubs so it will benefit the whole community in the longer term. 
It is a testament to the hard work of our volunteers that in a village where the Primary school population and nursery is under 80 heads that we now have just under 50 children coming to tennis coaching on our chosen days. We see this as a real result and is based on ongoing involvement and participation with the primary and Secondary schools not just in the village but in the wider cluster. We truly believe and support in the plan to take children from inactive to active and having an Active Scotland. 
Each year we continue to host a red ball tournament with Active Schools for all the schools in the cluster and have already delivered free tennis taster sessions this year to five of the cluster schools. We are also founding members of the Local Sports Hub based at Waid and provide input and time to their highly successful sports camps run at Easter and in Summer. Through this we provide further access to tennis via issuing of free tennis sessions for anyone who is interested. 
Our membership is back on the rise again but our current facilities really do hamper our ability to grow and expand and we cannot provide any tennis for anyone with a disability as they simply cannot access the courts or clubhouse which is not at the end of its useable life. 
We are the only club in the village to offer year-round access to sports as we don't have a closed session.  As a village we lost our outdoors skatepark in recent years  and our play parks as slowly deteriorating so there are very few safe places left for the children to get exercise in the immediate location. 
 Our annual income is purely from membership which equated to £ 1300-£1400 annualy but we have fixed costs of rent £300 and LTA venue registration of £300. We have recently became a registered charity via OSCR. Surplus funds each year as reinvested in the facility and court maintenance. We get no external funding or assistance to keep the club running and our volunteers give their time for no cost to ensure we can continue to provide access to the sport and excercise in the area. 
Our club attracts visitors from across the east Neuk and further over the summer months and we have children coming from as far as Leven for coaching out to Crail and St Andrews so this will benefit the widder community not just the village itself. 
2019-08-30 • admin • Connect East Neuk
The East Neuk Community Emergency Planning Team's purpose is to prepare for, respond to and recover from emergencies.  They have applied for £5,000.
2019-08-30 • admin • Connect East Neuk
About Frappy
Frappy Youth Club has been going since 2007 and runs every Friday night in the McArthur Sports Centre in Anstruther. Originally started to provide young people with the opportunity to play sports on a Friday night at an affordable cost the club has grown and developed and offers a wide and varied programme including arts, cookery, sports, visiting agencies and groups such as SAMH, Lighthouse, Fife First Responders,  NHS Hub nurse. Frappy is open to all young people age P7 to S3.  The club regularly attracts up to 70 young people each session. The majority of the younger age group tend to stay in the sports hall while the older group can spend the whole evening on the Astro pitch playing sports.  In addition to activities Frappy provides a safe, welcoming environment for youngsters to meet and just hang out with their friends.
Project Aims
Frappy helps support our young people living in a rural area by providing much needed youth activities on a Friday night.  Living in the East Neuk as a young person can be isolating as after school there is very little to do in the evenings and at the weekend.  For many families they don't have additional income for their children to attend after school activities or to travel to St Andrews or further where they could access more youth activities such as swimming or cinema.  Frappy gives young people the opportunity to come together with friends and provides a place to meet new people, try new things and make new friendships. We have noticed that the club is in dire need of new sports equipment, arts materials and a budget to spend on cookery equipment and ingredients throughout the year. We would also like to get specialist workers along to Frappy during the year to provide a varied programme.
Project needs
As volunteers at Frappy we enjoy encouraging the young people to take part in a wide range of activities such as Sport, Art and Cooking. We are looking for £2,000 to upgrade and buy new equipment for Frappy.  This will enable us to invest in the club and develop activities in the future.  In conjunction with paid staff, we are involved in consulting with the young people by asking what they want to do and what equipment would be needed to do this.  Young people have expressed they would like new and improved equipment and would also like to get specialist workers in to provide sessions such as dance, drama, aromatherapy, creative arts, parkour etc.  The cost of this is not cheap but we think our young people deserve access to quality sessions and money to pay for this would be enable this to happen.
Project Budget: £2,000