Investment projects with scope: Connect East Neuk
This heading has a budget of

£20,000
2019-08-30 • admin • Connect East Neuk
About Frappy
Frappy Youth Club has been going since 2007 and runs every Friday night in the McArthur Sports Centre in Anstruther. Originally started to provide young people with the opportunity to play sports on a Friday night at an affordable cost the club has grown and developed and offers a wide and varied programme including arts, cookery, sports, visiting agencies and groups such as SAMH, Lighthouse, Fife First Responders,  NHS Hub nurse. Frappy is open to all young people age P7 to S3.  The club regularly attracts up to 70 young people each session. The majority of the younger age group tend to stay in the sports hall while the older group can spend the whole evening on the Astro pitch playing sports.  In addition to activities Frappy provides a safe, welcoming environment for youngsters to meet and just hang out with their friends.
Project Aims
Frappy helps support our young people living in a rural area by providing much needed youth activities on a Friday night.  Living in the East Neuk as a young person can be isolating as after school there is very little to do in the evenings and at the weekend.  For many families they don't have additional income for their children to attend after school activities or to travel to St Andrews or further where they could access more youth activities such as swimming or cinema.  Frappy gives young people the opportunity to come together with friends and provides a place to meet new people, try new things and make new friendships. We have noticed that the club is in dire need of new sports equipment, arts materials and a budget to spend on cookery equipment and ingredients throughout the year. We would also like to get specialist workers along to Frappy during the year to provide a varied programme.
Project needs
As volunteers at Frappy we enjoy encouraging the young people to take part in a wide range of activities such as Sport, Art and Cooking. We are looking for £2,000 to upgrade and buy new equipment for Frappy.  This will enable us to invest in the club and develop activities in the future.  In conjunction with paid staff, we are involved in consulting with the young people by asking what they want to do and what equipment would be needed to do this.  Young people have expressed they would like new and improved equipment and would also like to get specialist workers in to provide sessions such as dance, drama, aromatherapy, creative arts, parkour etc.  The cost of this is not cheap but we think our young people deserve access to quality sessions and money to pay for this would be enable this to happen.
Project Budget: £2,000
2019-09-03 • Jane Norton • Communities and Neighbourhoods • Connect East Neuk
LandSCAPE is a brand-new group set up by three like-minded East Neuk mums who would like to play a part in protecting the environment for generations to come.
They have applied for £4,000.
Please see application for further details. 
2019-08-30 • admin • Connect East Neuk
Pupils from Waid Academy plan to work with school staff and tutors from SRUC agricultural college on a community allotment project. The aim of this project is to increase pupils interest and transferable skills in horticulture and agriculture, vital in this rural agricultural area but also to build pupils resiliance, improve their health and wellbeing and involve them in the community. They plan to raise herbs and vegetable crops that can be used in the schools community cafe. They will also be clearing an overgrown area making it more attractive to the community. In order to do this we would like to submit an application to buy the school a stock of workboots, overalls and a few tools that the students can use as well as some additional money for seeds, compost and other consumables to get the project started.  The total investment needed is less than £1500 but we feel it wil be money well spent on resources that will last for several years and which can hopefully be replenished from money made through the sale of any additional produce grow.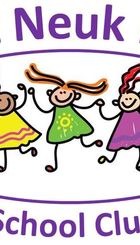 2019-08-30 • admin • Connect East Neuk
East Neuk Kids is applying for £1,200 towards its much needed childcare service.
This local charity provides a safe and fun place where children can play, create, develop and learn, whilst enabling their parents and carers to take up opportunities to work or study.
Please see the attached document for full details.
2019-08-30 • admin • Connect East Neuk
The East Neuk Community Emergency Planning Team's purpose is to prepare for, respond to and recover from emergencies.  They have applied for £5,000.
2019-08-30 • admin • Connect East Neuk
Wee Crailers is a recently formed parent and child craft and lunch club for pre-school children.  They have applied for £2,240.
Please see application for further details.